"Visit Our New Website. It's LIVE"

At Walk for Family™ we believe that healthy families are built by spending time together. Join us this May-June in a movement to spend time with your family. Commit 1-hour WALK thinking about your family or walk with your family.

Our Mission is to Save One Family™, one person at a time.

April 30 2017 3PM @Crystal Cove
You're INVITED!   To Couple for Couples presenting "Tackling Taboo Topics" with George + Chelsea Fuentes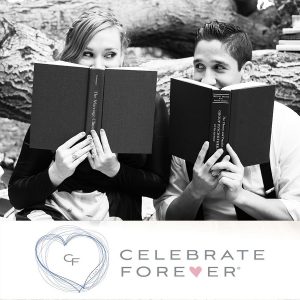 Whether you are engaged, budding newlyweds, or a well-seasoned couple, "taboo topics" can force you to continuously dance around the real issues.  It is easy to avoid these areas for fear they will disrupt the peace and comfort in your relationship.  However, dodging these tough subjects only hinders you from achieving true intimacy and closeness.  Don't "choose your battles," decide to fight them together as a team.  George Fuentes and Chelsea Crow-Fuentes discuss how to tackle taboo topics while simultaneously creating greater compassion, assertiveness, appreciation, intimacy, and teamwork."
Location: Casablanca Bridal Flagship Store, Crystal Cove Shopping Center 7942 E. Pacific Coast Hwy., Newport Coast, CA 92657
Food and Beverages provided  RSVP 949.205.1440 or philip@celebrateforever.org
December 11 2016 3PM @Crystal Cove
You're Invited!  To a fun comedy event for singles/couples with Comedian.
Location: Casablanca Bridal Flagship Store, Crystal Cove Shopping Center 7942 E. Pacific Coast Hwy., Newport Coast, CA 92657
Donation of $10 at the door (refreshments provided) RSVP 949.205.1440 or philip@celebrateforever.org
 August 6 2016 7PM @Crystal Cove
Celebrate Forever presents "Forever Love, Laughter and Marriage" (with a splash of frustration)
Two professional comedians (one male and one female) bring you an evening of laughter and their tales of Forever Love, Laughter and Marriage! Frances Dilorinzo has been married for 23 years. Sam Fedele has been married for 26 years. She lives with all males, he lives with all females….two different comedians, two different households, two different marriages, two different points of view…but one thing is the same, LAUGHTER!
Make it a date night and come laugh out loud with these to amazing comedians and then stick around for an unscripted Q& A which is sure to be fun!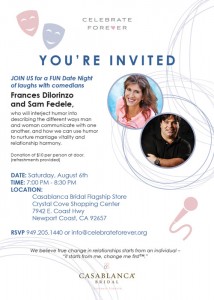 April 3 2016 3PM @ Crystal Cove
All couples (dating, engaged, or married) can do preventative care for their relationship to fight off negative communication viruses that might attack and break down their relational health. This is based on Dr. John Gottman's key indicators that have been used to predict divorce with more than 90% accuracy. The bright side is that Gottman provides a positive antidote for each negative predictor.
In this presentation, you will learn to identify the predictors of divorce and how to replace those negative traits with positive ones that could ultimately save your relationship. This highlights the need for couples to maintain their oneness, for when it comes to marriage 1+1=1.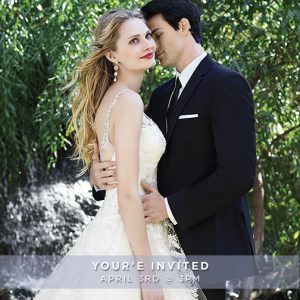 November 15 3PM @ Crystal Cove
AUGUST 26 630PM @Crystal Cove
MAR 11 630PM @Crystal Cove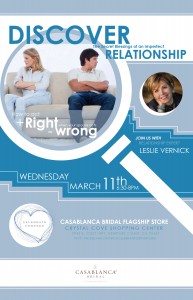 NOV 12 630PM @Crystal Cove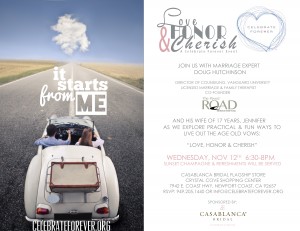 Stay tuned for our next event!